SILVER SURFER

Eclipse GEO White/Silver
RULES:
1. Be mature and coherent please. I am a responsible adult and expect you to act accordingly.
2. I will ship it via USPS Priority Mail with delivery confirmation and insurance. If you want different shipping, you'll have to pay extra.
3. I do not ship internationally. Sorry. It's too much of a pain.
4. Post before PMs. That way I can leave you feedback when the deal goes well. If you don't do this, the answer is always no.
5. Please don't ask what's the lowest I'll go. I will ignore you.
6. Payment via PayPal is preferred. Buyer adds 3.5% to cover the fees.
7. I'll accept a US Postal Service Money Order, but I will not ship until it clears my bank.
This GEO
- Perfect working condition.
Comes with...
- GEO
- GR2 kit installed
- Shaft 3 Barrel
- Eclipse allen keys
- Clam Shell case
- Manual
- Stickers
- Original box
Price: $1100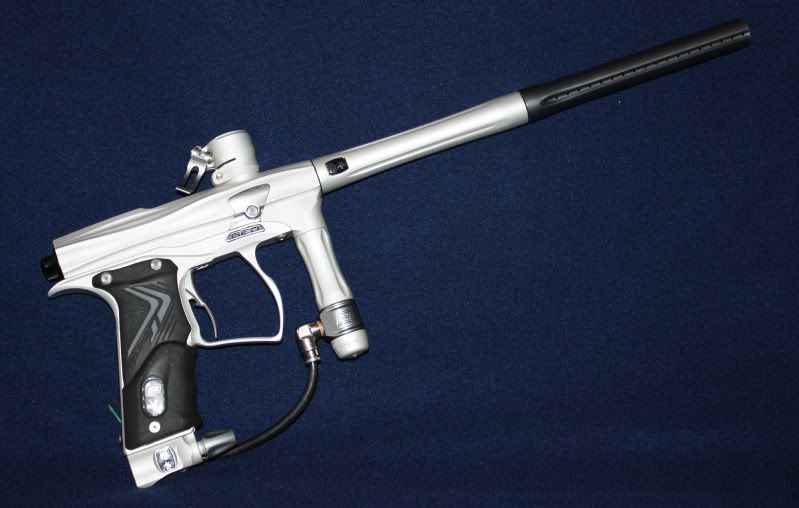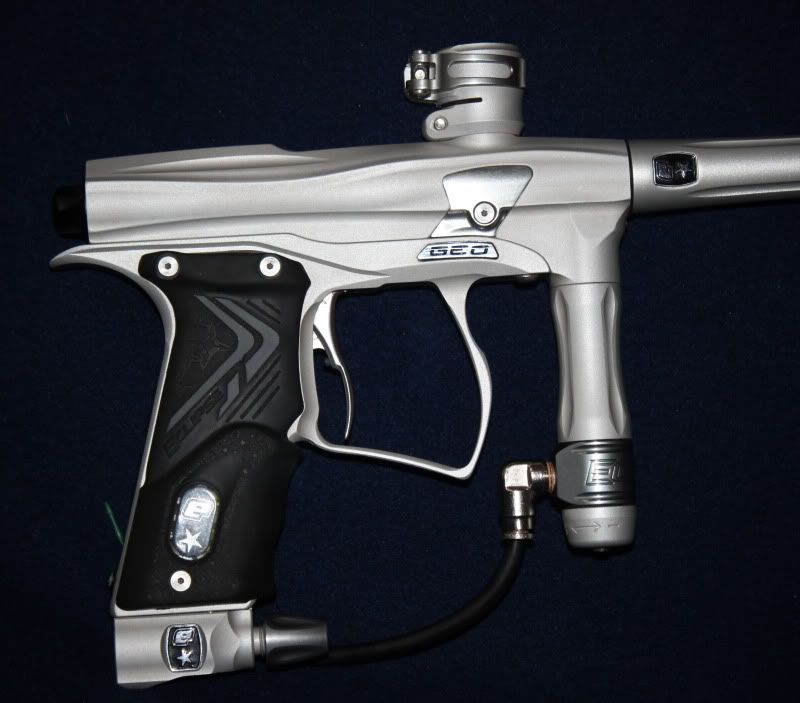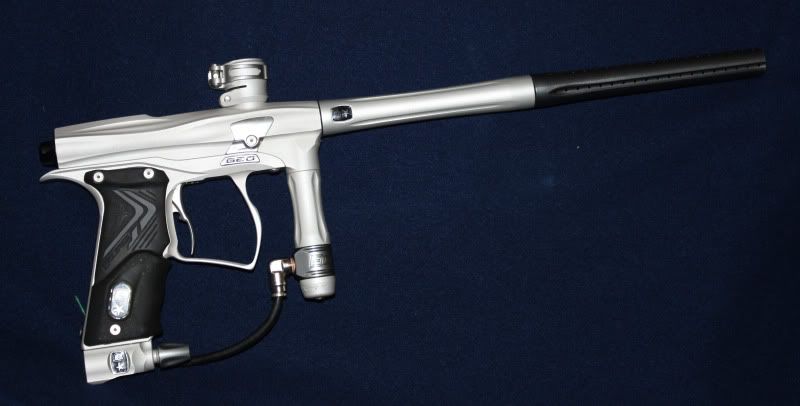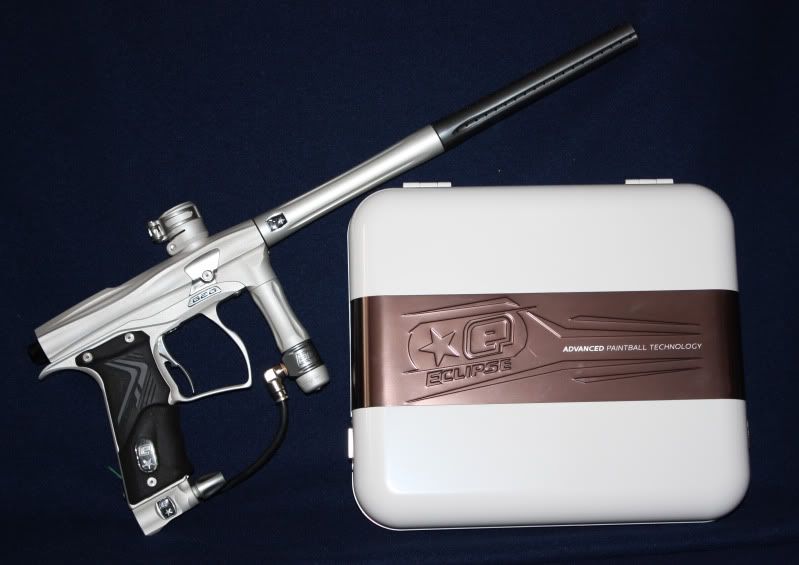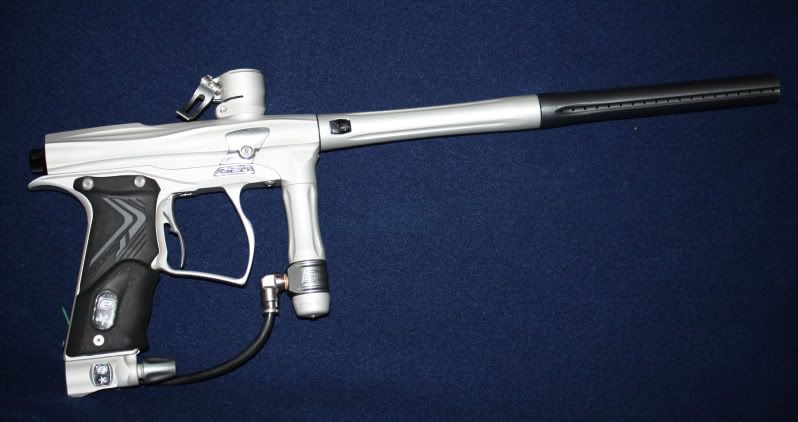 General GEO Awesomeness
# Spool Valve Design
# Low Reciprocating Mass – Bolt 18g
# Low Pressure operation – 110-135psi
# Air Efficient – 1600+ shots from 68/45
# 1 Moving Internal Part
# 14" Shaft3 2-Piece 0.693" Barrel
# Minimum Number of Dynamic Seals - 3
# ISCIS (Innovative Solenoid Controlled Isolation System) Mechanism
# VVC – Variable Volume Chamber adjustment
# SC (Spool-Cure) Bolt – helps eliminate 2nd ball clipping in the feed stack.
# 6-Second Strip Down – To remove and separate all internal Bolt components
# Tool-less Bolt removal – all internal bolt components removed without tools
# Very Low Weight – 860g inc. barrel, battery, OOPS etc
# BBBSS (Break Beam Sensor System)
# Black-On-White Transflective LCD Module
# Def-Tek Offset Feed
# C-Lever Clamping Feedneck
# Dual Selectable Trigger Switching – Opto and Micro Switches
# Dual Trigger Return Mechanisms – Spring and Magnetic Return
# Integrated Audible Beeper for Alarms and Actuations
# Capped and Uncapped Ramp Modes
# All Major Tournament Presets
# 9 Preset Debounce Modes
# 5-Point Adjustable Trigger
# T-Rail Mounting System
# OOPS – On/Off/Purge ASA System
# S3 Self-Purging In-Line Regulator
# Very quiet
# Very low kick (like a spool valve gun)
I will
only
entertain the following trades:
1. SL94 I add
2. SL8R
3. LUX