I present you with an initial product review of these boots (I am hoping to put these in field this weekend after which I will do a follow-up).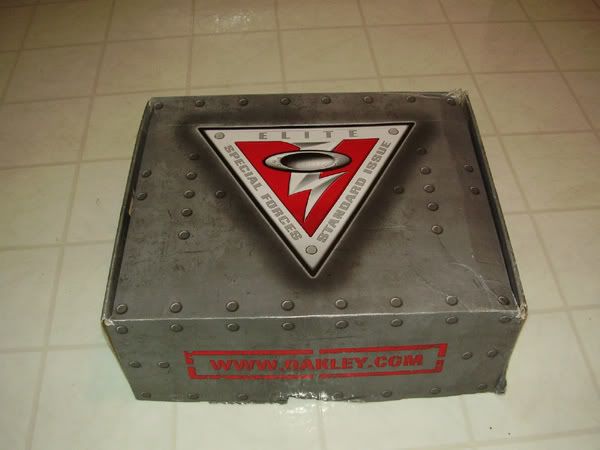 So the other day I am wandering through our local mall and I happen to pass by the Oakley store. Curious me steps into because I saw these particular boots in the display window.
The boots looked amazing, so I had to try a pair on. The fit of these boots is phenomenal along with the support. The original price was about $145 but for some reason these were on sale for $75...hard to pass up such a deal when your feet are a valuable asset to your game.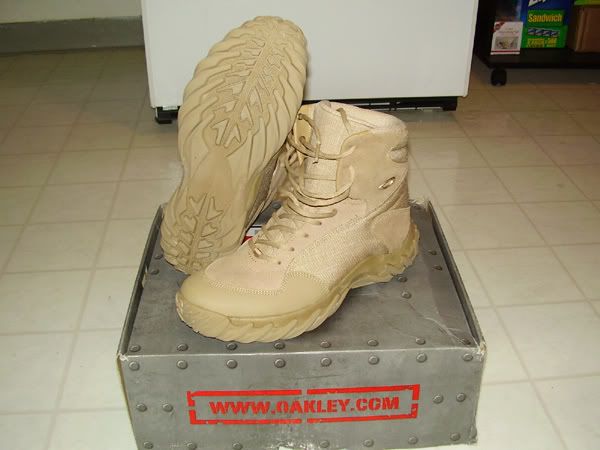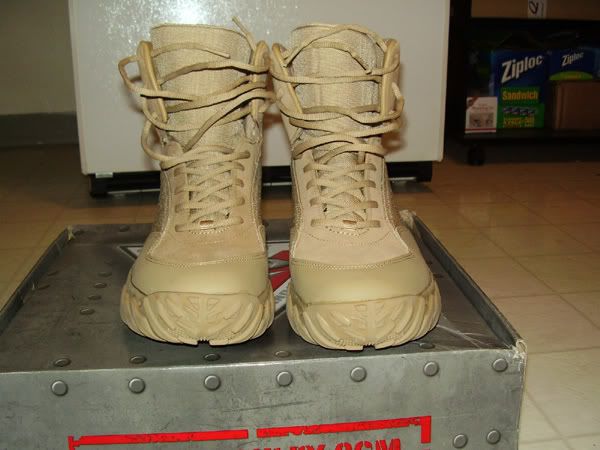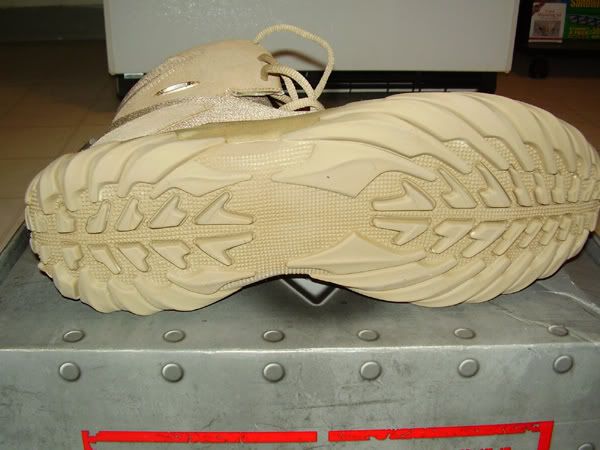 As you can tell these boots are a nice look and offer great ankle support (8" collar height available as well for added support), and seem to have a great tread pattern to keep the feet planted well. My first impression after putting them on was that they are a very light-weight boot from previous footwear I have used. Granted Oakley is not very well known for their footwear as much as their glasses, however I feel they have made a superb product here with these boots...the only thing that could make them even better would be a side zipper for easier on/off the feet.
Once I have a chance to "abuse" the boots a bit this weekend I will update this review...
For now you can see these boots here;
http://oakley.com/o/o3552d
***UPDATE***
Well I had the chance today to use these boots...and all I can say is
WoW!
The boots were a little stiff (granted for new boots), but they were still very supportive, and flexible throughout the day. My feet have never felt so good in boots before, especially while running and making quick directional changes in my path (foot slide in the boot etc.). The light-weight of the boots made it feel like I was wearing my regular casual shoes all day today, so much so that I came home and didn't take these boots off for at least 4-5 hours after playing.
If you are in the market for a light-weight, durable, and an extremely comfortable boot then you will want to give these things a look for certain!
This post has been edited by MONITOR: 18 November 2006 - 09:28 PM