Page 1 of 1
You cannot start a new topic

You cannot reply to this topic
Wild Paintball
Posted 30 June 2010 - 11:06 AM
---
Posted 01 August 2010 - 05:58 AM
not working ?
but the title looks really intriguing
This post has been edited by klaatu: 01 August 2010 - 05:58 AM
---
Posted 01 August 2010 - 08:53 AM
That's it.
Not all that wild....pretty calm and laid back actually...
This post has been edited by blackcelldrumr15: 01 August 2010 - 08:55 AM
Facebook

- Group: Banned #18
PMR
-
P90 Ion FOR SALE - System X Sniper
---
Posted 04 August 2010 - 07:32 PM
drumr is right. Not all that exciting.

"I love Kaesie because Florentine said so."Bushball is Australian for Woodsball. SOFA Best Grammar '010
Grammar Police Co-Commander Badge #1 IKE & Ike '09 STUDMUFFIN Debater of the 1st Order of Ashrak ASH123
"Overkill is underrated." -Col. John "Hannibal" Smith
... another Staff granted wish.
---
Posted 05 August 2010 - 08:45 AM
I don't want to sound like a hater but maybe you should start posting stuff worth looking into because, personally, I see one of your posts and I don't even look at it because I know it's going to be another Youtube video that a lot of people here have seen or haven't seen because they really don't care to see it.
Maybe you would consider posting something educational, informative, or funny that's original to you.

If it appears that I'm angry or flaming you or something I'm not, I just don't want to see prettyearth known as the person that posted Youtube videos without an original idea to call his/her own.

Please don't take this as a flame, I'm just trying to help.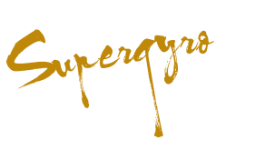 "Of course you know, this means war."-Bugs Bunny




"My friend got killed by a throwing star but I live because of DEagle."

-Thalion
"The visible spectrum is...

R

A

I

N

B

O

W

S

"-Pirate
---
Share this topic:
Page 1 of 1
You cannot start a new topic

You cannot reply to this topic
---
1 User(s) are reading this topic

0 members, 1 guests, 0 anonymous users