Hello. Up for sale i have an 88/4500 Pure Energy tank. The tank is in very good condition with only a few little nicks. The hydro is 9/06, so your good until 9/11. Offer up on this, highest offer gets it. Thank you for looking, here are the pics.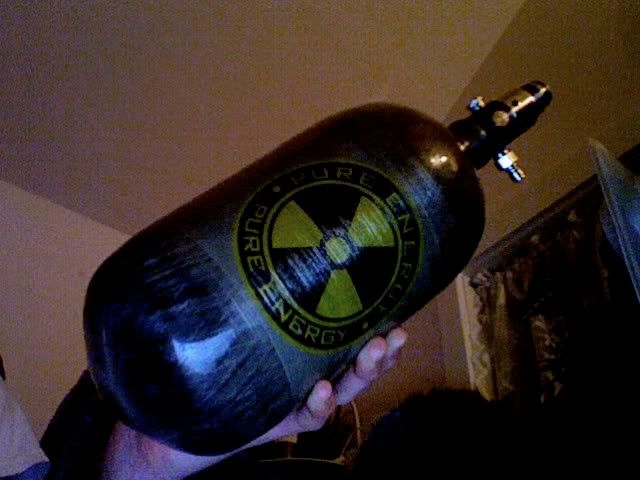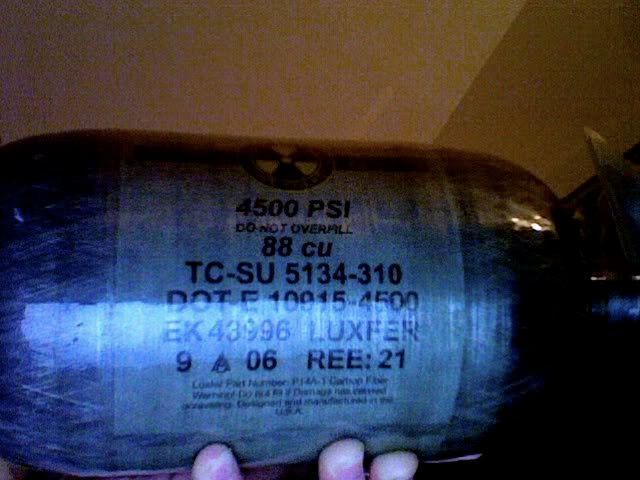 RULES:
1. I do not ship first.
2. Paypal is best but I'll consider anything else.
3. Do not lowball me.
4. Do not advertise your stuff in my thread.
5. Do not flame as well
NOT LOOKING FOR TRADES AS OF NOW
Thank you