So, I've been saving long and hard for a High End marker and have finally decided to go with a Bob Long MTAC. I've got a few wild and crazy ideas for it. Originally I was looking into making it as much like an M4 as possible... until I realized that the body was basically based off of the Remington ACR (Adaptive Combat Rifle)
So far I need a guy who can either mod an ACR stock to fit the MTAC or build one scratch (perhaps ScenarioArms? their website is down ATM so I can't look there for contact info), Also, I need a guy who can build me an extended Mag that either covers or replaces the standard short MTAC one (ScenarioArms again?)...
The overall look I'm trying to get here is below...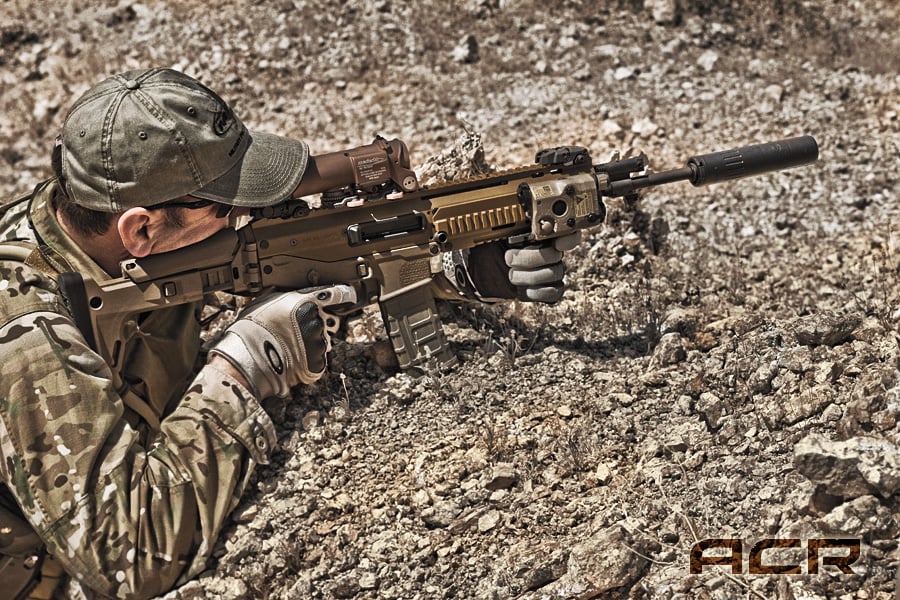 I wear MultiCam so these pictures are crazy close to what I want... What do you guys think?
Edit: Also, I'm gonna find a way to 'longbow-ize' it!
This post has been edited by U_Got_Sarged: 16 December 2010 - 12:16 AM