Here is a Nelspot that I had acquired several months ago. I didn't have any real designs on it, I was just looking for a piece of paintball history.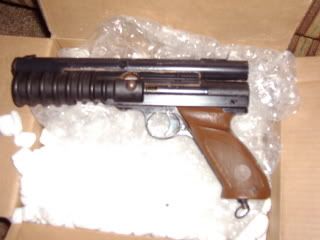 It was in rough shape, and frankly, it didn't see a lot of action (outside of a couple of trips to the chrono area).
Meanwhile, my wife and I were talking about having BigBone paint a CCI Phantom for us in a Hawaiian theme'd pattern (we just moved away from the islands). After talking to BigBone and a looking at budgets, we decided to put the project on hold. Then it hit us (her actually
), why not do the Nelspot.
So after a couple of email conversations with Bone (who is wonderful to work with), off my Nelspot went. That was last week. Here is what was in my email this morning.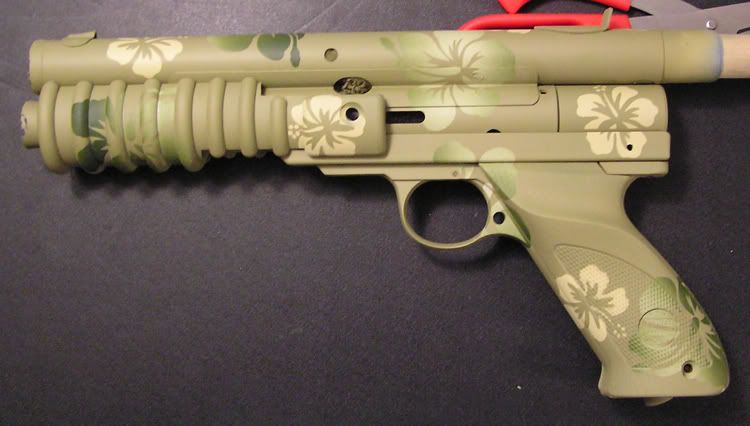 It's on it's way to me on Monday! YAY!! Shortly after that, it's on its way to one of the members here (gee, I wonder who?
) for some work on the internals. Then it might just become my primary marker. I'm also waiting on some Hawaiian koa wood grips that a friend is making for me. (If any of my island brothers are on here, pm me I need some help.)
Aloha, Doug
This post has been edited by dougdeb: 27 September 2008 - 06:50 PM