Small 50 or less hopper
Posted 08 May 2010 - 04:05 PM
Well just wanted to add my 2 cents Check out these 50rnd hoppers at
allen paintball
Check out my team on Facebook

Crossfire Scenario Paintball Team
Just click here
---
Posted 08 May 2010 - 06:42 PM
Small hoppers are pretty nifty.

OFFICIAL BROADSWORD RECOGNITION NUMBER: 112
OFFICIAL SABRE RECOGNITION NUMBER: 530
God. Guns. Guts.
---
Posted 15 June 2010 - 04:49 PM
sup909, on Feb 16 2008, 12:49 AM, said:
Yeah I just bought a 90 round. The main reason I love it is because it's so light, and never gets hit. Keeps my paint consumption down too, I shot less than 500 in an all day scenario.
---
Posted 15 June 2010 - 06:33 PM
I'm thinking of getting an app 50 round or a winchester pocket hopperfor my pump.
This post has been edited by Supergyro: 15 June 2010 - 06:33 PM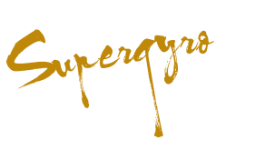 "Of course you know, this means war."-Bugs Bunny




"My friend got killed by a throwing star but I live because of DEagle."

-Thalion
"The visible spectrum is...

R

A

I

N

B

O

W

S

"-Pirate
---
Share this topic:
---
2 User(s) are reading this topic

0 members, 2 guests, 0 anonymous users