SOLD
What I've got here is a 2002 Worr Games autococker that I was turning into a pump. Right now its more or less disassembled, just so you know. Only thing it needs is a retaining pin for the bolt and new o-rings.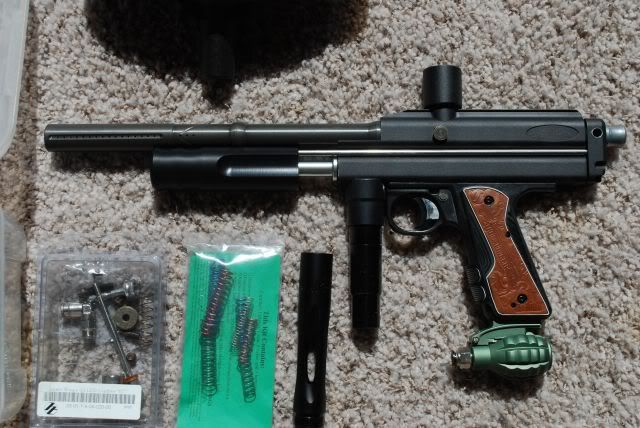 Comes with:
J&J Ceramic barrel
Hybrid grip
PMP Industries pump kit
Freak barrel, back half
Shock Tech double trigger frame
Single Trigger Frame
Maddman Products Spring Kit
Viewloader hopper
Stock pneumatics block and parts
all the internals and little parts
Asking $110 shipped OBO
Cashier's check is greatly preferred.
This post has been edited by Bobert: 06 January 2010 - 09:37 PM