tM-15 dampening mod.
Posted 18 March 2011 - 08:04 AM
It's gonna suck that first time it finally chops one in the barrel.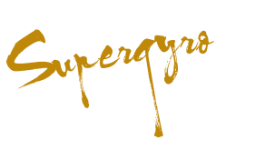 "Of course you know, this means war."-Bugs Bunny




"My friend got killed by a throwing star but I live because of DEagle."

-Thalion
"The visible spectrum is...

R

A

I

N

B

O

W

S

"-Pirate
---
Posted 18 March 2011 - 08:04 PM
Yeah it will be harder to clean, but I don't think too much paint gets out of the ports anyways.. I cleaned a little paint out of the baffles from it breaking paint on the previous owner, I'm assuming they had a bad experience with it to sell it at a pawn shop for ~30% less than what I paid for it (fill that was in the shells looked like it was cheap paint.) I have since cleaned it all out, lubed it up, rain-x'd the barrel, and dampened it. with this barrel boring out at a .691, and it being rain-x'd, I highly doubt it'll break one in the barrel. You never know though. It could happen though I'll let you know when I break one in the barrel.

---
Posted 18 March 2011 - 10:47 PM
from experience i can tell you if you get a barrel break, it will go through the ports and gunk up the filler. When i get off the field, i take off my Whoosh tip (rain cover if you will) and run water and a pull through squeegee through the marker , so i don't force any water or paint into the filler. Every few months, depending on the amount of breaks you get and how often you play you will want to change out material. Paint soaked stuff is nasty and the filler will blow out with enough use, shred apart.
"I think wearing camo is dishonorable. No honorable player would pretend to be a tree or bush."

My Gallery

-

Ninja/Pirate Alliance

-

Marker Animations

Spec
Ops
Pump
Crew
Sig Rules
-
Gen Rules & Regs
-
Avatar Rules
-
Warn Level/Reduction
-
Forum FAQs
-
Ultimate Pump Sticky
-
PDT
---
Posted 20 March 2011 - 04:53 PM
I added a bunch more padding yesterday, but I forgot to take pics before I closed it up, I added another layer of the non-slip foal, then a layer of red scotch bright pads, around the barrel.. then on the face of the first and last baffle cut pieces of the self adhesive foam and stuck them to the face, they kind of brab on the wider parts of the barrel, making it drag in and out a little more, I figured they would hold the disbursing air in the shroud, instead of let it bounce back theough the hollow body.. I'll get some updated pics, and a sound report on it later..

I did a db test with 3 balls in the marker, and it read 74, 76, 74 on the scale.. I am pretty sure it's even quietier now. pics and info to come.. If I ever get my car back.....

---
Posted 16 May 2011 - 05:37 PM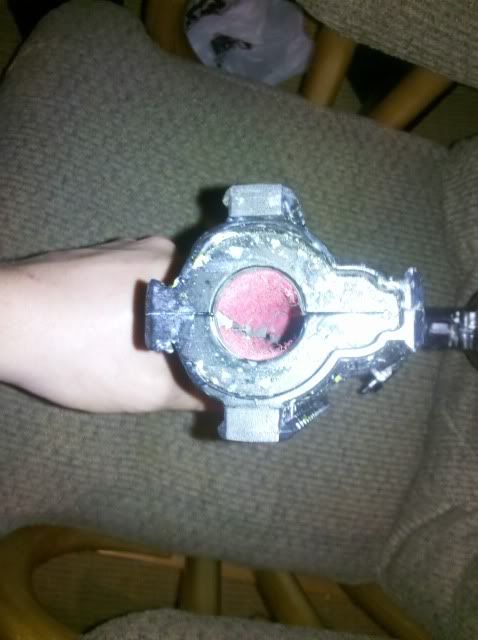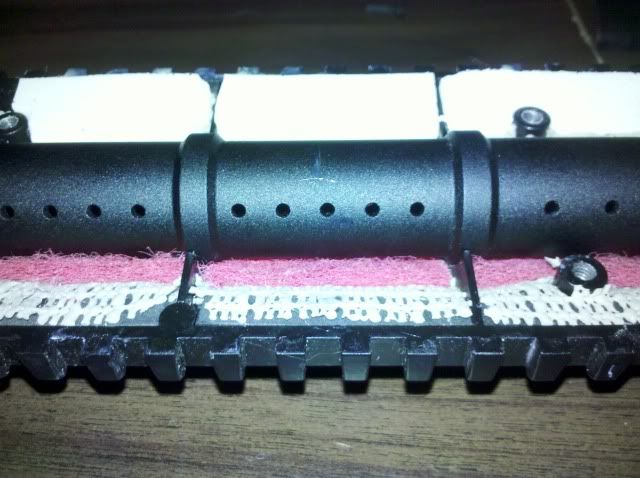 Took this to it's first real event, GBGXX, and it worked flawlessly.. It's much quieter than stock tm-15s too, I shot it next to a few out on the field.. Just wanted to show an updated pic of the dampening mod in my marker. I added 2 more layers of the non slip matting, and one layer of ceramic cleaning pads (thin soft red pot scrubbers) Then I added some really soft foam up top to close up the huge gap above the barrel.. I must say it looks better, and the sound is reduced greatly.. As you can see from the pics. I was able to crawl up on a lot of people at gbg and get a handful of eliminations before they could figure out where I was. them up.. I didn't get hit in the marker once that day, but I got sprayed with about 3 cases of paint I swear.
Edit; ....and I broke 2 balls all day in the barrel.. I was surprised to see only a pin head of paint made it into the shroud, but it rubbed right out of the foam, lucky me. Even if I do get the foam considerably dirty from bad paint, The initial layer I put on will pull out of the shroud cleanly, hence the reason it's down there.
This post has been edited by chl2onic: 16 May 2011 - 05:40 PM
---
Share this topic:
---
1 User(s) are reading this topic

0 members, 1 guests, 0 anonymous users