I'm a Automaggot and want to see what every one else has done to there mags.
the rules:
pictures only please. if you must say anything about someones mag, please do it in your added picture.
any style/type of mag is welcome but you must be the owner of the mag. if you owned it and sold it, IE no longer in your possession, don't post it.
ill start, here is my micro 2000 emag (unfinished pic, will post a finished pic once i get the camera working again)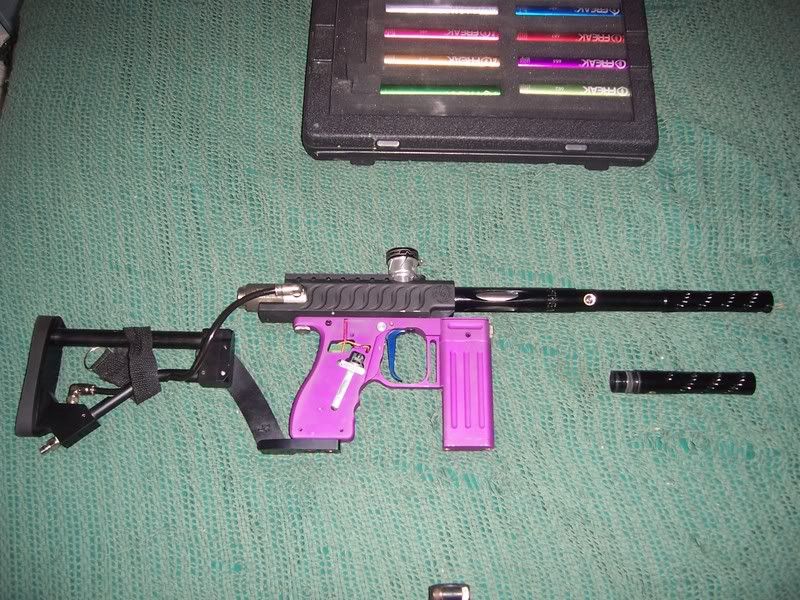 Freak Barrel with 2 tips
R/T Valve with LVL-10
T2W Airthru Stock
X-Mod 1.8
Tuna Blade Trigger
CCM Clamping Feed Neck
This post has been edited by runningbear: 17 February 2008 - 08:45 AM