I'm painting my vibe as it's turned into my project gun, and I want to paint it like this.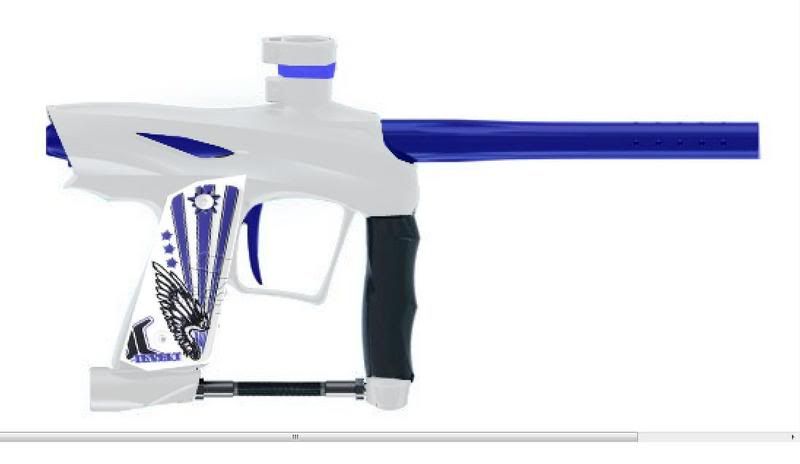 This is pretty rough so bare with it, but I was planning on using automotive paints (my dad has the proper shop etc ... ) so I'm going to borrow his services.
Here are my questions!
The outside is something like a polymer / plastic so do you think that would work?
and any suggestions for doing the metal and getting a 'chrome' / high gloss look?
and what do you recommend for a primer / prep work?